Advances in Chronic Kidney Disease
Take Part in the Evolution of Nephrology Care
A Focus on ADPKD
"ADPKD is the fourth-leading cause of renal failure. There's no race favored and it's a dominantly inherited disorder. There are more than three million individuals diagnosed worldwide and many more affected...but there are potential therapies for ADPKD over and above the conservative approaches that are good for all our patients. "
Welcome to Advances in Chronic Kidney Disease
The Nephrology Resource Center is designed to assist you in improving the diagnosis and management of your patients with chronic kidney disease. With in-depth faculty interviews, patient interviews, current practice guidelines, and links to key research in the corresponding disease states, as well as complimentary CME-certified activities highlighting the latest advances in evidence-based care, this information can be applied immediately in clinical practice.
Thank you.
Arlene B. Chapman, MD
Professor of Medicine
University of Chicago
STAY UP
TO DATE
STAY UP TO DATE
Resources
Explore resources and links for ADPKD.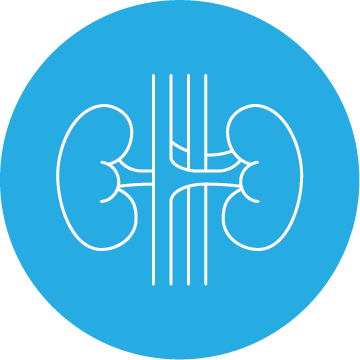 Stay up to date on the latest clinical trial findings and recommendations for care.
Steering Committee
LEADING EXPERTS IN CHRONIC KIDNEY DISEASE
We've brought together a group of nationally-renowned leaders in CKD to share their robust research and vast clinical experience. Meet our experts and join us in our journey to help improve outcomes in patients with CKD.
MEET THE COMMITTEE
Melanie Betz , MS, RD, CSR, CSG, LDN
Arlene B. Chapman , MD
Fouad T. Chebib , MD
Michel B. Chonchol , MD
Neera K. Dahl , MD, PhD
Matthew B. Lanktree , MD, PhD
Frederic Rahbari-Oskoui , MD, MS
About This Initiative
Advances in Chronic Kidney Disease
This engaging, multimodal initiative provides foundational activities that will drive greater awareness and understanding of the impact of CKD on patient lives.
Together, let's explore the evolving, changing nature of referral, diagnosis, practice, and treatment with the goal of ensuring appropriate, optimal therapy and better outcomes for every patient.