CME Information
Faculty
Manesh R. Patel, MD, FACC, FAHA, FSCAI
Associate Professor of Medicine
Chief, Division of Cardiology
Duke University Health System and Duke Clinical Research Institute
Durham, NC
Peter K. Smith, MD
Professor of Surgery
Associate Professor of Biomedical Engineering
Interim Chief, Cardiac Surgery, Durham VA Medical Center
Division Chief, Thoracic and Cardiovascular Surgery
Co-Director, Duke Heart Center 
Duke University Health System 
Durham, NC  
Activity Planners
Julie Blum, PhD
Clinical Content Manager
Med-IQ
Baltimore, MD
Laura Espinoza
Associate Managing Editor
Med-IQ 
Baltimore, MD
Amy Sison
Director of Continuing Medical Education
Med-IQ
Baltimore, MD
Writer
Katherine Kahn
Southampton, MA
Activity Overview
This CME-certified online publication examines the risks and benefits of using coronary artery bypass graft surgery or percutaneous coronary intervention as a revascularization strategy in patients with coronary artery disease. It presents recent clinical evidence and guideline recommendations to help clinicians make appropriate treatment decisions and improve survival in their cardiac patients.
Learning Objective
Upon completion, participants should be able to:
Incorporate individual risk information and other patient-specific factors into evidence-based revascularization decisions for patients with CAD
Target Audience
This activity is intended for cardiologists.
Statement of Need
Both coronary artery bypass graft surgery (CABG) and percutaneous coronary intervention (PCI) have been established as effective methods for revascularization in patients with coronary artery disease. In many instances, however, the optimal choice of treatment—CABG or PCI—is uncertain due to a variety of factors, including anatomic variables, patient comorbidities, cardiac function, and the extent of disease. Additionally, questions remain about comparative long-term survival associated with these procedures. Clinicians should be aware of emerging clinical trial data and recently updated guidelines for both CABG and PCI to ensure that they are making proper treatment decisions for patients in need of revascularization.
Providership Statement
Co-provided by Med-IQ® and the Duke University Health System Department of Clinical Education and Professional Development.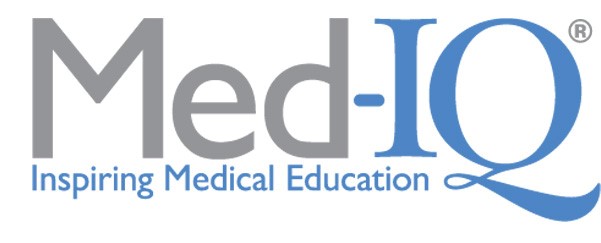 Accreditation/Designation Statements
Med-IQ is accredited by the Accreditation Council for Continuing Medical Education (ACCME) to provide continuing medical education for physicians. Med-IQ designates this enduring material for a maximum of 0.5 AMA PRA Category 1 Credit™. Physicians should claim only the credit commensurate with the extent of their participation in the activity. 
Others: Nurse practitioners, physician assistants, and other healthcare professionals who successfully complete the activity will receive a Statement of Participation indicating the maximum credits available.
Medium/Method of Participation
This CME activity consists of a 0.5-credit online publication. To receive credit, read the introductory CME material, read the publication, and complete the evaluation, attestation, and post-test, answering at least 70% of the post-test questions correctly.
Original Release Date: October 31, 2014
Rerelease Date: February 6, 2017
Expiration Date: February 5, 2018
Estimated Time to Complete This Activity: 30 minutes
The evaluation, attestation, and post-test may be accessed by clicking the "Take Post-Test" tab above.
Disclosure Policy
Med-IQ requires any person in a position to control the content of an educational activity to disclose all relevant financial relationships with any commercial interest. The ACCME defines "relevant financial relationships" as those in any amount occurring within the past 12 months, including those of a spouse/life partner, that could create a conflict of interest (COI). Individuals who refuse to disclose will not be permitted to contribute to this CME activity in any way. Med-IQ has policies in place that will identify and resolve COIs prior to this educational activity. Med-IQ also requires faculty to disclose discussions of investigational products or unlabeled/unapproved uses of drugs or devices regulated by the US Food and Drug Administration.
Disclosure Statement
The content of this activity has been peer reviewed and has been approved for compliance. The faculty and contributors have indicated the following financial relationships, which have been resolved through an established COI resolution process, and have stated that these reported relationships will not have any impact on their ability to give an unbiased presentation.
Manesh R. Patel, MD, FACC, FAHA, FSCAI
Consulting fees/advisory boards: AstraZeneca, Bayer HealthCare Pharmaceuticals, Otsuka America Pharmaceutical, Inc. 
Peter K. Smith, MD, has indicated no real or apparent conflicts. 
The writer, activity planners, and peer reviewers have no financial relationships to disclose.
Statement of Evidence-Based Content
Educational activities that assist physicians in carrying out their professional responsibilities more effectively and efficiently are consistent with the ACCME definition of continuing medical education (CME). As an ACCME-accredited provider of CME, it is the policy of Med-IQ to review and ensure that all the content and any recommendations, treatments, and manners of practicing medicine in CME activities are scientifically based, valid, and relevant to the practice of medicine. Med-IQ is responsible for validating the content of the CME activities it provides. Specifically, (1) all recommendations addressing the medical care of patients must be based on evidence that is scientifically sound and recognized as such within the profession; (2) all scientific research referred to, reported, or used in CME in support or justification of a patient care recommendation must conform to generally accepted standards of experimental design, data collection, and analysis.
Med-IQ is not liable for any decision made or action taken in reliance upon the information provided through this activity.
Contact Information
For CME-related questions or comments about this activity, please contact Med-IQ. Call (toll-free) 866 858 7434 or e-mail info@med-iq.com. 
Hardware/Software Requirements
ReachMD requires a computer, tablet or mobile device and a connection to the Internet. For best results, a high-speed Internet connection is recommended (DSL/cable). We also recommend using the latest version of your favorite browser to ensure compliance with W3C standards, such as Internet Explorer, Microsoft Edge, Chrome, Firefox or Safari. Users accustomed to IE8/IE9/IE10 are advised to update their browsers for the best experience.
Browser
Microsoft Internet Explorer 11.0 or later
Mozilla Firefox - latest version
Download: http://www.mozilla.org/en-US/firefox/new/  
Google Chrome - latest version
Download: http://www.google.com/chrome  
Apple Safari - latest version
Download: http://www.apple.com/safari/download/  
PDF Viewer
Adobe Acrobat Reader® or Adobe Reader
Download: http://get.adobe.com/reader/ 
Adobe Flash Player
Adobe Flash Player 9 or later
Download: http://get.adobe.com/flashplayer/  
For technical support, go to https://reachmd.com/pages/about/. 
ADA Statement
Med-IQ fully complies with the legal requirements of the ADA and the rules and regulations thereof. If any participant in this educational activity is in need of accommodations, please contact Med-IQ at 443 543 5200.
Disclaimer
The information provided through this activity is for continuing education purposes only and is not meant to substitute for the independent medical judgment of a physician relative to diagnostic and treatment options of a specific patient's medical condition.
Privacy Policy 
https://reachmd.com/pages/privacy/
Copyright
© 2017 Duke University Health System and Med-IQ®. All rights reserved.